Terelj National Park is one of the a beautiful national park in Mongolia. It's located inKhan Khentii Strictly Protected Area which is close by Ulaanbaatar city ,approximately 70 km from the Ulaanbaatar city center. If you have short time in Mongolia, The Terelj National Park is best place. If you like adventure activities such as hiking, visiting smal temple,horse, camel riding and visiting nomad family and stay overnight in traditional Ger dwelling.
In this national park you will able to see "Turtle rock", Melkhii Khad is a surprising granitic formation, 24 metres (79 feet) high, whose form reminds of a turtle.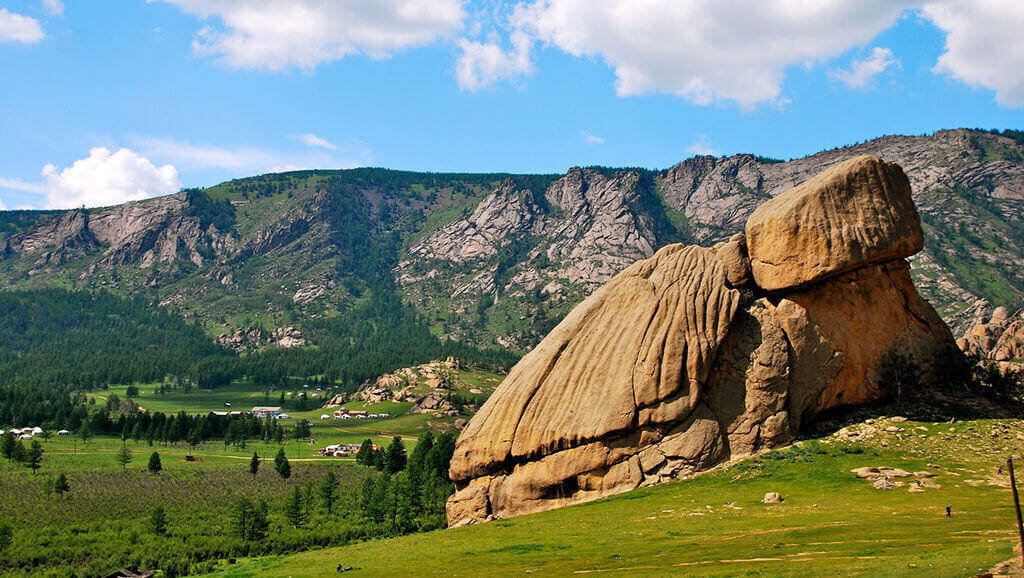 Genghis Khaan big statue complex, which is currently the biggest (131ft/40m tall) equestrian statue in the world. It is connected to Ulaanbaatar by a paved road of 40mi/70km. The complex includes a recreation area, restaurants, and souvenir shops occupying the base of the structure. From here, you could use an elevator or walk to the head of the horse through chest and back of the horse neck where you will have a fantastic panorama view over the nearby area.